About Us

Founded in 1999, the California Fuel Cell Partnership is an industry/government collaboration aimed at expanding the market for fuel cell electric vehicles powered by hydrogen to help create a cleaner, more energy-diverse future with no-compromises zero emission vehicles. Staff from member organizations participate on standing committees and project teams that help ensure that vehicles, stations, regulations and people are in step with each other as the market grows. CaFCP's success is directly linked to the commitment and involvement of our member organizations.

Collaboration is Key

CaFCP members collaborate on activities that advance the technology, often creating consensus that saves time, effort, and money. Some projects, like public outreach and first responder education, are ongoing and involve a team of staff and members. Other projects arise around one issue, such as a process for commissioning stations. Staff and members come together as a team to address it and, when completed, the project team disbands.
Regardless of the issue or matter, CaFCP and its members are engaged on a day-to-day basis to advance the deployment of fuel cell passenger vehicles, transit buses, and trucks.

Leadership

Chair: Sandy Berg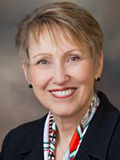 Sandra Berg is a proven leader with experience serving on private, public policy and nonprofit boards. As President & CEO of the Berg Family of Companies, Chairman Emeritus of the Board of American Coatings Association, and a member of the California Air Resource Board, Ms. Berg's leadership has successfully combined two worlds that are often seen as oil and water—the chemical industry and air quality public policy.
For the last 56 years, Berg Family of Companies has been a member of the Los Angeles community of Boyle Heights with their two cornerstone businesses: Berg Lacquer Company and Pacific Resource Recovery Services, an EPA permitted Treatment Storage and Disposal Facility. Ms. Berg's innovative leadership focusing on building teams and creating solutions, proactive compliance and active community participation have been key elements which set Berg Family of Companies apart from their national competition. The Boyle Heights Chamber of Commerce recognized Ms. Berg with the Outstanding Family Business & community Partner Award in 2018.
In 2004, Ms. Berg was appointed to the California Air Resource Board by Governor Arnold Schwarzenegger and in 2015 she was elected by the Board to serve as Vice Chair. The Air Resources Board is California's lead air quality agency, responsible for protecting public health by reducing air pollution. The Air Resources Board is recognized nationally and internationally as a leader in policy, innovative technology, and driving business in California to develop clean air solutions. Combining her business acumen and community involvement, Ms. Berg brings a practical perspective to the Board. In Ms. Berg's capacity as a Board Member, she has chaired several committees overseeing a billion dollars of public incentive funding and facilitated key policy implementation groups, while always emphasizing the need to protect public health and the environment while also keeping business strong.
In addition to her service with the California Air Resources Board and the American Coatings Association, Ms. Berg has a passion for our youth and education. She is a past board member of the Hollenbeck Policy Activity League and was honored with the 2015 Pal of the Year Award. Ms. Berg served 10 years on the Congresswoman Roybal Allard's Congressional District Student Art Competition committee and chaired the committee for 2 terms. She is a trustee member of Committee for Economic Development in Washington DC, past member of Young Presidents' Organization and C-200, a leading philanthropic organization of businesswoman.

Executive Director: Bill Elrick


Bill Elrick is the California Fuel Cell Partnership's Executive Director, with over 25 years of experience in the alternative fuel transportation industry. Under his leadership, CaFCP members have developed new analysis tools and detailed roll-out plans that industry, state and federal agencies reference in planning support for hydrogen stations. He works directly with industry stakeholders including automakers, station developers, medium and heavy duty fuel cell vehicle developers, and government to facilitate collaborative actions that fulfill each organization's needs. He serves as a member of the California Energy Commission's Clean Transportation Advisory Committee. Bill has a master's degree in urban and regional planning from Ball State University and an undergraduate degree from the University of Indiana.